Concrete is as a versatile construction material, used worldwide on a various number of residential, commercial and industrial applications. Concrete carries its strength on the inside, but its beauty on the outside. Below I will describe some of my favorite concrete finishes.
1. Common Finishes
The most basic type of concrete finish is a smooth surface created through the use of screeds and trowels. Immediately after concrete has been placed in forms, concrete finishers utilize a screed to level out the concrete surface.
a) Troweling or Floating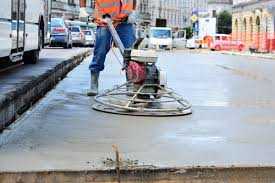 Once the concrete has been tooled with a screed, concrete finishers utilize trowels to smooth and fine-level the surface of the concrete. To smooth the concrete manually a hand trowel is used on smaller jobs, and power trowels are used on a large commercial and industrial projects where using hand trowels is not feasible. These power trowels are available in both walk behind and riding versions.
b) Broom Finish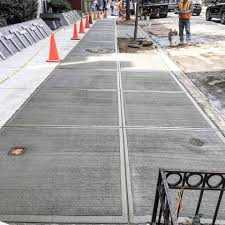 This is our specialty at Biordi Concrete. In order to make concrete surfaces slip resistant, a broom finish can be applied. This is done after placement, leveling, and troweling of concrete. Once a smooth surface has been created, a broom is dragged across the surface of the concrete to create small ridges that provide for traction control, particularly when the concrete surface is wet. Concrete surfaces without a broom finish tend to be slippery and dangerous when liquids are present on the surface. This is also the NYC DOT Spec for all sidewalks.
2. Concrete Texture Finishes
Aside from broom finishing, there are several other means of creating textures on the surface of concrete.
a) Exposed Aggregate Finish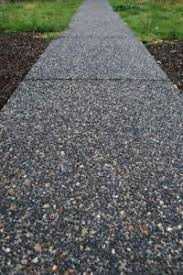 An exposed aggregate finis is commonly found in sidewalks of old cities, and is created by washing the top layer of concrete away. This gives it that "old school " feel which exposes the edges of the natural stone aggregates that are mixed into the concrete. This provides an attractive and slip resistant finish.
b) Salt Finish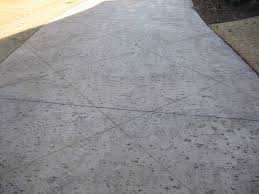 A salt finish is a type of finish used mainly for swimming pool decks. Salt finishes are created by applying rock salt to the top of the wet concrete and then washing it away, which leaves small pits in the finished surface.
c) Stamped Concrete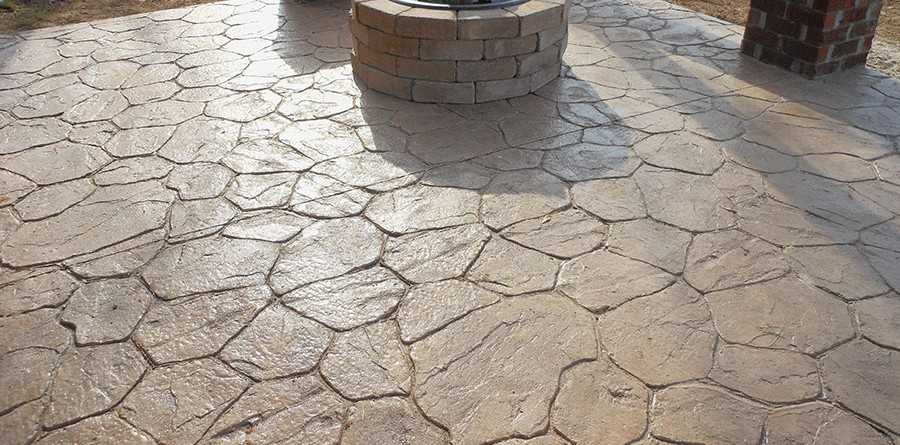 A common method of texturing is to use concrete stamps. Concrete stamps are comprised of panels with inlaid designs, which are placed on concrete while it is still curing. Designs may consist of brick, stone or other decorative patterns. When done correctly, stamped concrete looks absolutely gorgeous.
d) Sparkle Grain Finish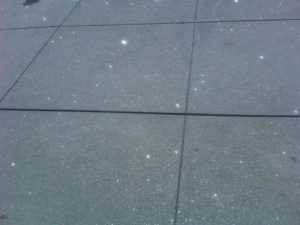 Sparkle Grain is a black or white sparkle, concrete finish for interior or exterior concrete surfaces. Specifically designed for light to heavy usage on sidewalks, steps, ramps etc.. Sparkle Grain also adds slip-resistance to concrete, which also means increased wear resistance compared to untreated concrete floors.
3. Concrete Coloring
Concrete can have color added to provide a look that fits with the architecture of the associated structure. This can be accomplished through mix-added pigments or post-cure staining.
a) "Mix-ready" Pigment Bags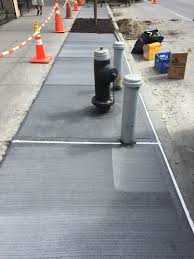 Concrete coloring using pigments is a simple process, accomplished by adding the pigments directly to the concrete mix prior to pouring. Pigments are available in "mix-ready" dissolvable bags. When we work on "landmark" jobs in NYC, the spec for the concrete is with a black pigment. In order to achieve that black tone, we throw the black pigment ready mix bags right into the truck barrel mixer one the truck shows up.
b) Concrete Staining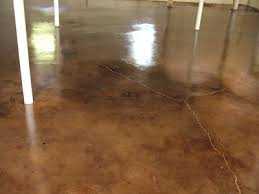 One common method of staining concrete is through the use of acid. Stains can be applied to concrete of any age, though the colors are typically more vibrant if the stain is applied relatively soon after the concrete has been placed. Application of stain is typically followed up with installation of a seal over the concrete to protect the surface.
4) Polished Concrete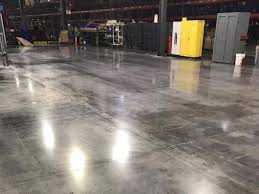 Cured concrete, whether freshly-placed or well-aged, can be provided with a polished surface for a clean and glossy look, ease of maintenance and a surface that provides additional slip resistance over that of non-polished concrete.
The polishing process is typically accomplished using concrete floor grinders that are outfitted with diamond abrasives. The grade of the abrasives, from coarse to fine, will determine the final smoothness of the concrete surface at the completion of the polishing process.
Concrete is a remarkable product, having been used for thousands of years as a reliable and durable building material for a countless amount of structures. Like I stated earlier, the exterior look of concrete can be beautiful and can fit anywhere all depending on the type of finish you desire.